DIRECTIONS
Directions For Chrome Browser Click Here Directions For Safari Secure Browser Click Here
Directions For Firefox And Windows Edge Browsers Click Here
For Internet Explorer Users Read Below
On the card you want to print put your mouse arrow on the card and Right Click your mouse button
A menu opens then Left Click on Print Picture Your Card will print
( You Must Be Using Windows Internet Explorer Browser To use the right click function )
You can only print or save the picture with all other Internet Browsers
Please Note : To enjoy this web site please use Windows Internet Explorer it is the only web browser to play sound at this time.
You can download it for Free from the Microsoft Internet Explorer Download web site. > Click Here
And How To Trim Your Card Directions Are Below
Chrome, Edge, Firefox and Safari users Come Back After You Print Your Card
Follow Directions below to trim your card with a stand
MAKE IT YOUR DESKTOP AT WORK OR HOME WITH A SIMPLE CLICK
RIGHT CLICK ON YOUR flowerAgram / smileAgram CARD AND LEFT CLICK ON SET AS BACKGROUND
SHOW IT OFF TO YOUR COWORKERS THEY WILL BE IMPRESSED WITH YOUR DESKTOP
Or
It Only takes a couple of minutes to make a card
Just Print one I guarantee you will be back for more
Print them and display them see directions below
Trim Your Card Directions Below
Or
Watch YouTube Video Click Here
Step 1
PRINT CARD
CUT OFF ALONG THE TOP OF CARD (Children Get Your Parents Help)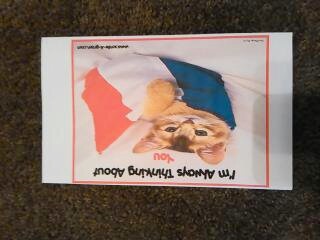 FOLD THE CARD IN HALF AT THE BOTTOM OF BORDER
KEEP CARD FOLDED IN HALF AND CUT OFF ALONG THE RIGHT AND LEFT BORDER
SHOULD LOOK LIKE THIS NOW ( FOLDED IN HALF )
RAISE THE TOP OF THE CARD UP AND FOLD BOTTOM FLAP OVER TO THE FRONT OF CARD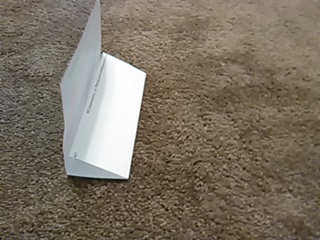 SHOULD LOOK LIKE THIS
Now Put The Front Down On Top Of Folded Back And Press Along Crease Firmly
Raise The Front Of The Card Up And Pull Up The Back Half Of Folded Back As Seen In The Picture
HOPE YOU ENJOY YOUR flowerAgram / smileAgram CARD
Once you get the hang of doing this it will take less than a minute to trim a card.
PUT IT WERE YOU CAN SHOW IT OFF
THERE IS NO NEED TO CUT ALONG BORDERS IF YOU DON'T WANT TO. JUST FOLLOW DIRECTIONS WITHOUT CUTTING AND IT WILL STILL WORK. IT JUST LOOKS SO MUCH BETTER TRIMMED DOWN.
EVEN MORE OPTIONS
SAVE IT TO YOUR HARD DRIVE AND PRINT IT ON A IRON ON THEN IRON IT ON A SHIRT
CUT IT OUT AND FRAME IT
CUT IT OUT AND TACK IT OR TAPE IT UP SOMEWHERE
SO MANY MORE I'M SURE. IF YOU HAVE A GOOD IDEAL EMAIL ME AT
MAKE SOMEONE FEEL SPECIAL TODAY EMAIL THEM ONE.
OR PRINT ONE OFF AND GIVE IT TO THEM.
IT'S FREE
Legal Info: All card designs property of floweragram.com. . They can not be copied or sold without written permission from floweragram.com. Stand design also property of floweragram.com. Patent and Copyright pending. Can not be copied or used without written permission from floweragram.com. These cards are for For personal use only.
If you should see any other web site using this type of Card or Stand
Please report it to webmaster@floweragram.com
Thank You
www.smile-A-gram.com and www.songAgram.com Have permission to use this program